Mobility solution
The overall Mobility solution consists of Mobility cloud and Mobility app platforms.
The cloud platform is essentially a Workflow engine that can be configured for virtually any Mobile workforce process flow. Using Smart template technology, the process steps are configured to the Field engineers as process specific applications on their Mobile devices (Android or IOS phones and tablets).
External systems, such as Network and Project planning tools can be used to import plans to the Mobility cloud platform. Equally various Operations and/or Monitoring systems can generate incident reports to the Workflow engine to trigger actions to the field.

Once the actions have been dispatched to the field and the work completed by the Field engineer, the results are transferred back to the Mobility cloud platform for further processing, e.g. approvals. Advanced analytics can be used to sort through the data to monitor business process performance metrics and other information collected from the field through the Mobility app.
The Mobility solution is suitable for different parts of the Telecom value chain, namely Telecom Service Providers, Telecom Equipment Vendors, Tower Companies and Telecom Services Companies. The solution can easily be adapted to other Project and Industrial services companies, e.g. in Power, Construction and other sectors.
ModulErp solution
ModulErp is an end-to-end Enterprise Resource Management (ERP) solution for Small-Medium Enterprises. Delivered via the cloud and enhanced by MobilErp mobile app (see above Mobility app) and Analytics capability.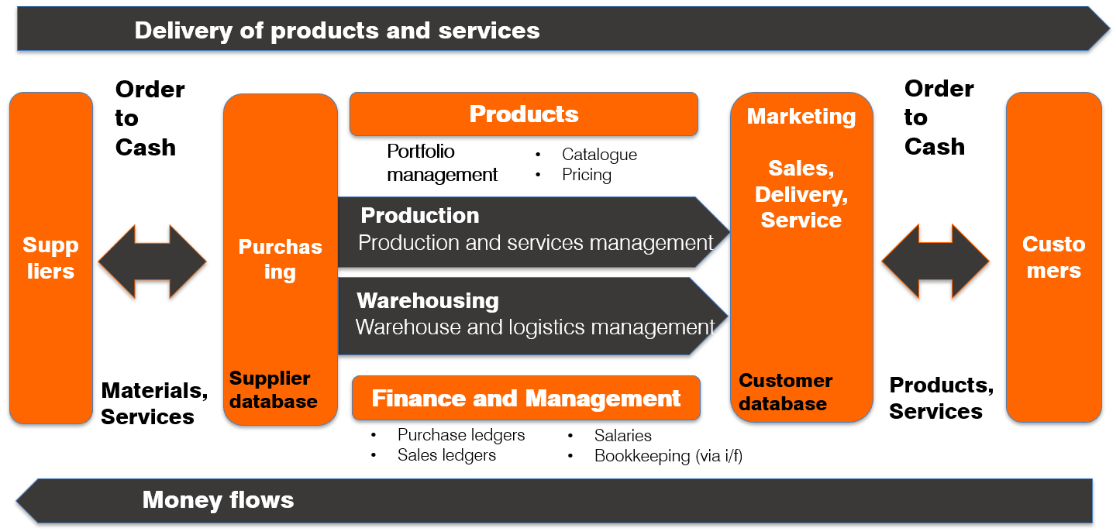 ModulErp has been deployed to a number of industries as follows